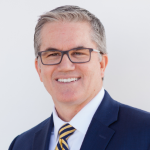 Byron Allen - President / CEO
Experience & Education
Byron graduated magna cum laude from Arizona State University's Honors College with dual Bachelor degrees in Accountancy and Computer Information Science and later returned to ASU to earn his MBA.
Byron has worked at American Savings Life Insurance Company since 1993. His prior responsibilities have included being a loan servicing clerk, a staff accountant, a loan officer, Financial Officer and Vice-President. Byron has been President/CEO since 2006.
Away from Work
Byron and his wife Janice have eight children which keep them very busy to say the least. When not busy attending concerts, games, recitals, etc., Byron also enjoys golfing, volleyball, camping, hiking and any opportunity he can find to speak German.
Professional Associations
Life Insurers Council - current chairman and board member
National Alliances of Life Companies - member and membership chair
National Assoc. of Financial Advisors (Scottsdale, AZ) - past Treasurer and board member
Arizona Private Lender Association - past President and board member
Community Involvement
Boy Scouts of America - Scoutmaster and Eagle Scout
Mesa United Way - Executive committee, finance committee and board member
Full-time volunteer missionary for the Church of Jesus Christ of Latter-day Saints in Switzerland, Germany, and Austria
Favorite Quotes
"Things may come to those who wait, but only the things left by those who hustle." - Abraham Lincoln
"Heights by great men reached and kept, were not obtained by sudden flight; But they, while their companions slept, were toiling upward in the night." - Henry Wadsworth Longfellow
---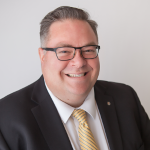 E. Paul Whetten - Executive Vice President / COO
Paul has 10 years of experience in enterprise management and small business accounting and over 17 years of experience in the financial services industry. He graduated magna cum laude from Arizona State University with a degree in History and went on to receive a Masters of Administration degree, with distinction, from Northern Arizona University. In addition to his responsibilities with American Life Financial Paul is an adjunct professor of business at Mesa Community College.
Away from Work
Paul's greatest claim to fame is that he convinced his wife to marry him. They are the proud parents of 6 children that have kept them constantly on the move. Paul has a large collection of historic flags that he uses in public speaking engagements and events all over Arizona. He enjoys public speaking, reading, singing, and cooking in Dutch ovens.
Community Involvement
Paul is currently serving as a board member and President of the Arizona Private Lender Association.
Paul has been involved with the Boy Scouts of America for over 30 years, serving as an adult volunteer working directly with youth as well as an instructor for adult leader training courses at the district and council level. He is an Eagle Scout and a recipient of both the Silver Beaver and the Distinguished Commissioner Award. He currently serves as an Assistant Council Commissioner for the Grand Canyon Council.
Paul is a graduate of Valle del Sol's Hispanic Leadership Institute and served on the initial advisory board for Valle del Sol's Donation Center. He has served as a PTO board member at Heritage Academy and as a volunteer with Junior Achievement of Arizona. From 1992 – 1994 Paul served as a full-time missionary for the Church of Jesus Christ of Latter-day Saints in Chile.
Paul has also served his community by being active in politics and serving in elected positions at the local, state and national levels. He served two terms as Party Chairman for his legislative district and has participated in numerous committees and working groups with government officials and other leaders throughout the State of Arizona.
Favorite Quotes
"Do I not destroy my enemies when I make them my friends?" – Abraham Lincoln
"Don't use words too big for the subject. Don't say 'infinitely' when you mean 'very'; otherwise you'll have no word left when you want to talk about something really infinite." – C. S. Lewis
"The reading of all good books is like a conversation with the finest minds of past centuries." – Rene Descartes
---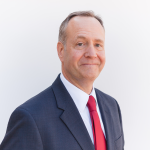 Michael L. Frahm – Senior Vice President
Michael supervises the departments of Marketing, Sales, Contracting, New Business, Underwriting, Compliance, Suitability, Operations, and Death Claims. This includes Product Design & Development, Strategy Implementation, Project Management, Enterprise Risk Management, Market Research Analysis & Competitive Intelligence.
Michael has been able to have a uniquely different opportunity in the life insurance industry, having started the first 12 years as a Certified Financial Planner®, Investment Advisor, and Insurance Agent. He spent the remainder of the last 25+ years working as a home office employee. In his current capacity he supervises all our departments along with the product development of our life insurance, annuities and riders.
Michael's industry designations include Chartered Leadership Fellow (CLF), Certified Financial Planner® (CFP), Chartered Life Underwriter (CLU), Chartered Financial Consultant (ChFC), Chartered Advisor in Philanthropy (CAP), Fellow Life Management Institute with distinction (FLMI), Life Underwriters Training Council Fellowship (LUTCF), Fraternal Insurance Counselor Fellowship (FICF), Certified Compliance Professional (CCP), Associate Insurance Regulatory Compliance (AIRC), Associate Reinsurance Administration (ARA), Associate Customer Service (ACS), and LOMA's Underwriting Certificate.
Michael has a Bachelor's degree in Finance and Business from the California State University in Fullerton and a Master of Business Administration degree from the University of Phoenix.
He previously taught part-time as a graduate school business professor for the University of Phoenix, primarily teaching Management of the Business Enterprise (MBA 502) and Resource Optimization (MBA 550).
Michael had assisted in the content development of LOMA's Fellow Life Management Institute (FLMI) designation for the Insurance Administration (LOMA 301) and Insurance Company Operations (LOMA 290) courses. He also assisted with the examination questions review for the Certified Financial Planner® (CFP®) designation.
Additionally, he was an instructor for the Phoenix Insurance & Securities School and the Life Underwriters Training Council.
He's had articles published as a life insurance subject matter expert in Senior Market Advisor, Life Insurance Selling, and NAIFA's Advisor Today magazines.
Michael previously served on the Board of Directors for the national Fraternal Insurance Counselors (AZ/NM Chapter).
---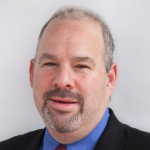 Jeremy Lewis - Director of Real Estate
Jeremy joined American Life Financial (ALF), the Company's lending subsidiary, in 2019, and later took on additional responsibilities as the Company's Director of Real Estate.
Jeremy is ASLIC's Director of Real Estate and has over 25 years of commercial real estate experience, having worked in the industry since starting as a commercial property appraiser in 1990. Read a more complete bio on ALF's website, at https://www.americanlifefinancial.com/meet-your-team#jeremy, and contact him directly at 480-420-2534 to discuss any of our REO properties.
---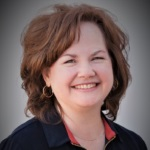 Linda Williams - Administrative Assistant
Linda has been with American Savings Life since 2015 working as an administrative assistant and receptionist, along with providing agent and customer service.
She enjoys seeing our beautiful country and had the awesome opportunity for three years to travel throughout the U.S. with a singing group. She enjoys spending time with family, watching chick flicks and old TV shows/movies, buying (especially at estate sales), and selling on the internet.
---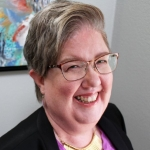 Ellen Seger - Administrative Assistant
Ellen joined American Savings Life in 2018 with her administrative activities including agent and customer service, new application processing, and policy contract issuing. She previously has over 20 years of experience in legal billing for an Intellectual Property law firm.
When not working, she enjoys reading, puzzles, New Mexico (especially Albuquerque), visiting family in Iowa and Illinois, and spending time with friends.