2022 Annual Report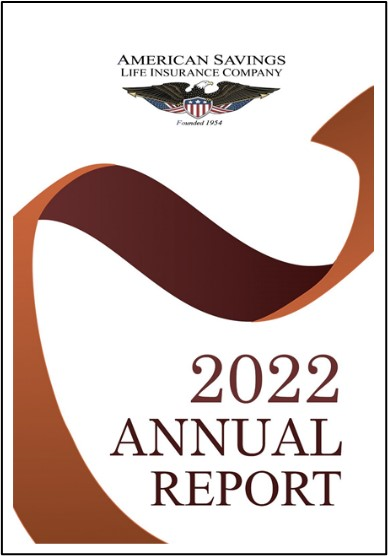 Click here to view Report
Stockholder Information
CUSIP #029420106
June 30, 2023 Financial Results
| | | | |
| --- | --- | --- | --- |
| Total Assets | $91,251,052 | | +18.1% |
| Total Shareholders Equity | $20,220,638 | | +2.3% |
| Total Annuities | $52,232,303 | | +37.0% |
| Life Insurance In Force | $23,517,308 | | +8.0% |
| Net Income | $650,159 | | -28.4% |
Note: These figures are unaudited. The percentage changes are the difference between 6/30/2022 and 6/30/2023 figures.
Tender Offer
The Board of Directors has authorized the purchase of 300,000 shares of Company stock this calendar year at a price equal to 90% of the last available book value, as prepared on a GAAP basis. The Board of Directors also reserves the right to revoke or modify this offer at any time.
As of June 30, 2023, this adjusted book value is $4.749 per share. Therefore the current tender price is $4.27 per share.
| | |
| --- | --- |
| Tender Price | $4.749 x 90% = $4.27/share |
Semi-Annual Dividend
The board of directors has approved, subject to regulatory approval, the semi-annual dividend of 12.0 cents per share to be paid on Oct 11, 2023 to stockholders of record at the end of the month preceding payment.
| | |
| --- | --- |
| Apr 12, 2023 | 13.0¢/share |
| Oct 11, 2023 | 12.0¢/share |
Annual Reports
Audited SAP (Statutory Accounting Principles) Financial Statements
The following financial statements differ somewhat from the Annual Reports (shown above), since these reports are prepared using specific accounting rules required by state insurance laws (Statutory Accounting Principles), which are different from GAAP (Generally Accepted Accounting Principles),which are the standard financial accounting rules.
Annual Statements (Blue Book) filed with Insurance Department and NAIC
Following are key pages from the detailed financial statements filed with the Arizona Department of Insurance and the NAIC (National Association of Insurance Commissioners). The full annual statements are over 100 pages. Because of their size and they always have a blue cover, they are commonly referred to as the "Blue Book". We are providing here the pages we believe are the most important pages that best represent the financial condition of American Savings Life Insurance Company.